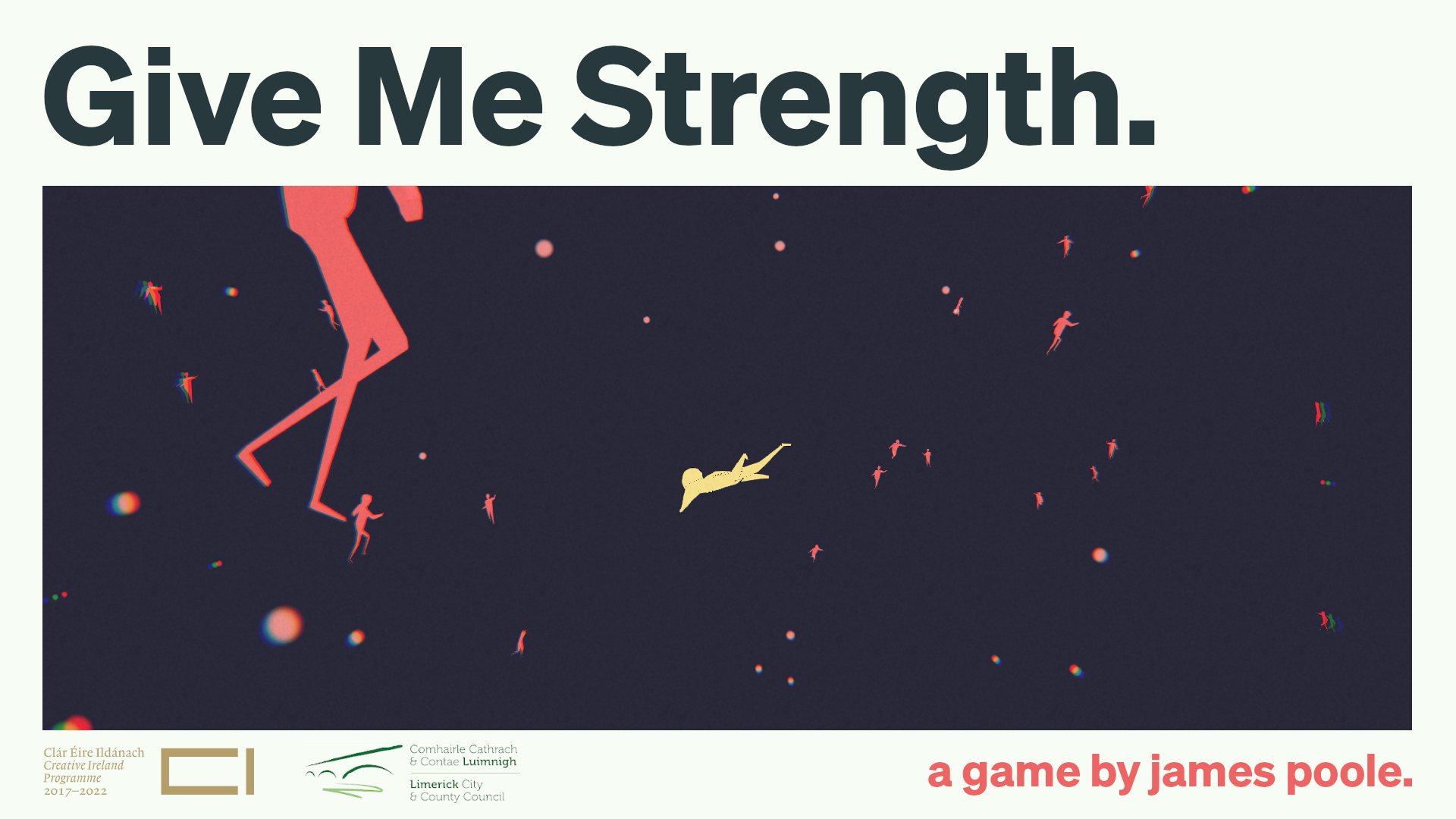 Proudly made in Limerick City, Ireland, I am delighted to say that Give Me Strength is out today, August 14!
I am constantly struggling with myself when I am making games or anything creative and this piece has ended up being about that. It is a short, experimental game where the player can go about the place and be barraged by my voice and the most amazing soundtrack from Laura Ryder.
It is completely different to anything I have made before and I believe that it is a very unique experience. Its weird and it won't be for everyone but if you would like to try out a 10 minute weird game, I hope you give it a go and get something from it!
The game is available on itch.io and you can find more information on my website
It was supported by the Limerick Culture and Arts Office and Creative Ireland.